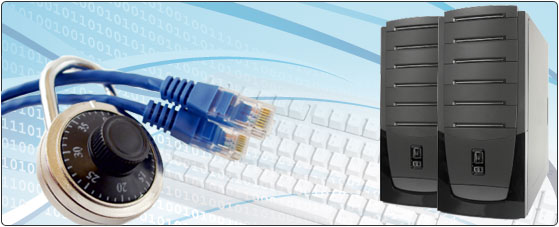 Web hosting providers should shut down there servers from doing a recursive look-up. It will hurting your DNS timing. The servers are wide open to DDoS attacks and those can happen REALLY fast no matter how much monitoring you do. I've been involved with a few of these DDoS attacks and it is not pretty. The entire server will be shut down within minutes. Also, this causes DNS timing issues and slows down your site even if you don't notice. Since we are only talking milliseconds it is hard for us humans to see.
If you were to take a look at major hosting providers such as Hostway, GoDaddy and Network Solutions you will notice that they all have closed the servers to recursive look ups. Yes, these companies are very large hosting providers with deep pockets. Velocity (our host company) is small in comparison. We have made sure to close off our servers due to the danger of the attacks and spammers.
Our partner company http://www.grantcom.us is SEO firm we have discovered the cleaner the DNS the better for an optimized website. Google does look at DNS as well as your IP address. DNSstuff.com who I look to as a resource for DNS knowledge is giving the below example websites "A" record and "MX" a score of B- (see link below). The penalty is because of the Open DNS servers.
This is for the A (www) record - http://www.dnsstuff.com/tools/dnstime?name=dangelmayer.com&type=A&token=012076597fe6c8812ab30291032ee01b
This is for your MX (mail) record - http://www.dnsstuff.com/tools/dnstime?name=dangelmayer.com&type=A&token=012076597fe6c8812ab30291032ee01b
You also should have an SPF record in your DNS. This would take minutes to set up at the DNS level. SPF is another tool that shows your domain is legit when emails are being sent from you to your clients. Some of the large ISPs will reject mail that do not have an SPF record in place. Even though this isn't a required practice it has been looked at as a good spam fighting step since 10/1/2004.
Another recent change that Google is putting into its algorithm is the use of gzip compression on a website. This will shrink your file size from the server to the end client. Google is wanting to compress file size to save on bandwidth and server use at its datacenters. This will be heavily weighted when they are indexing sites in the near future. Currently your site is not gzip compressed. You should see if your web server that hosts the website files do allow gzip compression. Most servers running Apache 2 have it pre-installed. If installed and we were to do some SEO work on your site we could recommend the compression.
Author - Sam O'Clair
12/12/2009