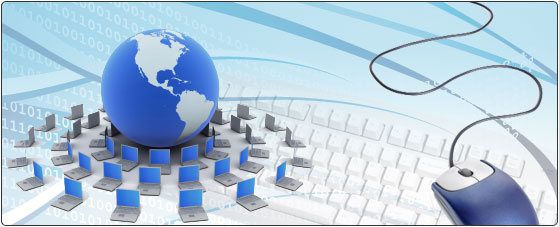 Pay Per Click Management
(Pay for Placement)
The keyword marketplace is like a trading pit but much, much larger. Like a dynamic commodities market, prices fluctuate according to demand, and bids must be continuously adjusted in order to remain competitive without incurring huge budget overruns from potentially hundreds of concurrent ad campaigns.
The good news is that a well designed and monitored keyword campaign can be launched within a modest budget and enjoy immediate (within hours) traffic results. This immediacy of results not only increases highly qualified traffic to your site but gives us extremely valuable data from the ability to run pure multi-variate short run marketing campaigns.
Similar to our unique organic SEO process, we develop your PPC campaign around our extensive keyword research and analysis. For program implementation we have partnered with Reach Local to provide a proven service-set like none other in the industry. Our combined expertise offers our clients a pay for performance (rather than per click) model that is truly exciting.
Using your keywords, traffic generating ads are created and set up in active accounts with the major search sites, including Google, Yahoo, MSN, AOL and Ask.com. With our unique program you now have the most advanced platform of its kind with the ability to target campaigns to specific geographic regions. Geo-targeting technology works by using the IP address of the individual's computer to identify their geographical location.
Our program will now continuously monitor your ad campaigns using our bid management software to deliver the best visibility on the search site networks in relation to your budget. After your keyword library is initially loaded into the platform, it then takes over the bidding for strategic page position and monitors all keywords in your library. The system is looking at each keyword or phrase for performance or non-performance. Keywords are then evaluated in real time for their conversion rates, optimized, and bid on accordingly, obtaining the best return on your investment.
We deliver true performance based ad targeting.
Keywords and terms that have a higher percentage of conversions are given more weight and are bid on accordingly; those keywords that are not converting site visitors into buyers are also bid on accordingly or discarded. Since all keywords are not created equal, do not perform the same in all markets, nor convert the same on each publisher – keyword libraries are bid, tracked, and optimized independently.
With our patent-pending solution, we now have the ability to track, quantify and report all phone calls, emails, e-commerce sales, coupons printed and forms submitted as a result of each online campaign.
Benefits
Our monitoring and consulting services, combined with side-by-side organic and PPC reporting for snapshots on key phrase success.
Adapt long-tailed from PPC into organic.
New organic research tested back into PPC with new ad wording and multivariate testing.
Inclusion in our Sitemap-G back links program
Call monitoring, including digital copies
Visitor and conversion contact information, as the javascript and proxy servers can obtain that data
"Minimum" - $200 per month, $600 per month budget
1 ¾ hours per month, or 21 hours per year. Perfect for the smallest business that still needs overview)

Ranking report for Organic and PPC, formatted and filterable.
1 ¾ hours per month to run, format, filter, brief overview.
If any strategy screams for attention, this would be documented.
No monitoring- no time available
Total Annual- 21 hours
| | |
| --- | --- |
| Per Month | $200.00 Management Fee - Does not include monthly PPC Budget |
| Buy Now! | |
Clauses