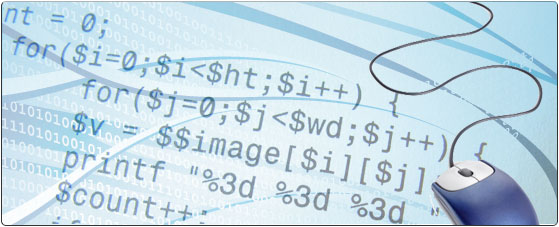 Programming & Database Development
Our engineering staff have an accumlated total of decades of experience. Since 2003 we have focused much of our energies towards scaleable PHP. Most of our work is delivered as PHP, though members of our staff also handle ASP (Active Server Pages) and CFM (ColdFusion) script and code changes routinely.
As a LAMP (Linux Apache MySQL PHP) development house, we're here to guide you through building a functional Engineering Specification. This document can then be sent to other development houses to obtain competitive bids.
Some of the projects we've been involved with from 1998 until include:
Job posting site with resume upload feature;
Custom Ecommerce sites, each with a better user experienced measured by increased conversion rates;
Automated quotation modules;
Customization of Third Party shopping carts;
An Essay posting system, and many others.
In all cases, the ability to add, delete and modify entries is facilitated by custom Content Management Systems. Simply, interactive forms working with the content within a database.
Search Engine Positioning
Also in the category of custom development is the entire field of Search Engine Optimization (SEO). This also goes under the names of Search Engine Positioning, Search Engine Placement and Search Engine Marketing (SEM).
The tasks in obtaining a prominent organic, or natural, position (PDF- 39K) in the search engines (such as Google, Yahoo) are sequential in nature. We do not recommend cheating in obtaining these results. Available SEO Multiphase steps for our clients (PDF- 350K).
Search engine traffic report (XLS- 150K), to show what phrases are actually being searched on (Notes on using filters in Excel- PDF- 86K);
Initial baseline ranking report on the final selected phrases, to see how your site stacks up before we begin work (Notes on Phrase Strategies - PDF- 86K);
We'll then optimize your site for the engines, using the top 20 DTDs for baseline;
Then 6 and 12 weeks following the posting of the final files, we'll run additional ranking reports (XLS- 220K) to see how improvements are performing.
Then we recommend any "next steps" (PDF- 350K) to continue the improvement process.
Pay Per Click Management Program
The goal of obtaining top positions is an ongoing one. Our clients report a Return on Investment measured in just a few months, and in some cases weeks.