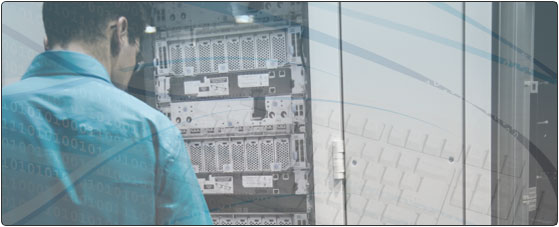 Equinix is the leading global provider of network-neutral data center and interconnection services, offering premium colocation, traffic exchange and outsourced IT infrastructure solutions. Global enterprises, content companies, systems integrators and network service providers look to Equinix Internet Business Exchange™ (IBX®) centers for world-class reliability and network diversity. Equinix IBX centers serve as critical, core hubs for IP networks and Internet operations worldwide. With IBX centers located in 17 strategic markets across North America, Europe and Asia-Pacific, Equinix enables customers to reliably operate their mission-critical infrastructures on a global basis.
Equinix offers data center solutions for:
State-of-the-art and secure colocation
Diverse, reliable and cost-effective IP connectivity
Next-generation traffic exchange and peering
Outsourced IT infrastructure services
High-Performance Colocation
Through its network-rich IBX centers, Equinix offers the most secure, redundant and flexible Internet infrastructure solutions in the industry. Equinix IBX centers have 99.9999% availability so enterprises, content companies and network service providers can manage and deploy their operations for unparalleled performance, reliability and scalability.
Network Choice and Accessibility
Equinix offers direct interconnection to the largest aggregation of networks in the industry. With more than 300 network providers, including all the top global Tier 1 networks, customers can directly access the providers that serve over 90% of the worlds Internet networks and users. Only Equinix helps its customers maximize their network deployments with next-generation interconnection services such as peering, multi-homing and automated provisioning.
More...