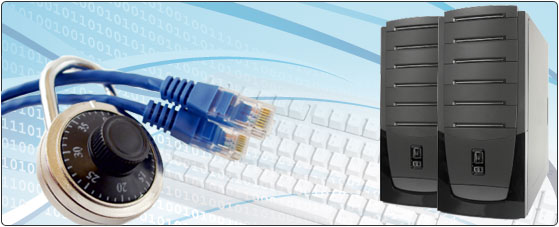 The Internet is an excellent medium for a cooperative or other business seeking to save money, reduce the amount of time required to market its product or service and strengthen its position in an industry. However, in today's economy, gone are the days when an Internet project can go online simply by a CEO boldly proclaiming, "Make it happen!" without first asking, "Can it be done in less time and with less money?" Blue Diamond Growers, an almond grower owned cooperative, recently built an exceptional Web site in record time. But it didn't happen by accident.
12 ways to save
Any project, online or off, can be broken into four phases: Discovery, Design, Development and Deployment (the four Ds). Removing any one of the four phases is not a viable means to reduce costs. Indeed, adhering closely to the goals of each phase avoids cost over-runs and scope creep (the process by which costly add-ons are tacked on to a project mid-stream).
In the Discovery phase, the project team (determined by scope and budget) meets to answer the basic questions of Who, What, Where, When, Why and How. A vital step in producing the "road map" for the project, this phase is time and resource intensive as it requires representation from the major divisions of your co-op.
(1) Blue Diamond assigned an internal project manager, Joe Potts, manager of information and technical services, to the project. This gave Jel a central point of contact for all project decisions, avoiding unnecessary delays when management and other co-op decisionmakers were unavailable. Having an internal project manager also creates a sense of ownership and accountability for clientspecific deliverables.
It's surprising the number of times we've been told that the target audience is "everybody." Instead, a business must get to (2) know its audience and identify their spending habits, income brackets, behaviors and motivations. It is essential to be honest about your product or service and its ability to meet the audience's needs.Ryan Thompson and Craig Rolfe of Jel worked with Potts to determine the Blue Diamond strengths to be emphasized in the Web site and the obstacles to overcome. "We broke their audiences into four categories and assigned a priority to each. Then we asked what services or products could be made available online to serve each audience," Thompson says.
Most importantly, (3) do the research before hiring a development firm. Spend time on the Internet visiting the sites of competitors or other businesses in the same industry. Visit nationally branded sites to become familiar with what is standard in a site and what functionality might need to be included. Read up on new technologies for online ventures.
"We researched our industry, reviewed client feedback and performed a departmentby- department needs analysis prior to the redevelopment of our corporate Web site," says Potts. As a result, Blue Diamond asked Jel to perform a complete redesign and development of its corporate Web site, including the addition of ecommerce capabilities. Because Blue Diamond had performed preliminary research, the discovery process was more productive and the solutions and services provided to it resulted in a higher return on investment.
Building from the Discovery phase, the Design phase tackles the structure of the site (primary, secondary and tertiary navigation) as well as the more complex functions and application design. In others words, chosen technologies need to meet objectives.

Velocity Web Site Design Development Ecommerce
E Commerce Shopping Cart Ecommerce Ecommerce Custom Ecommerce Design Ecommerce Development Ecommerce Merchant Account Ecommerce Shopping Cart Ecommerce Shopping Cart Solution Ecommerce Store Ecommerce Storefront Ecommerce Web Design Ecommerce Web Site Ecommerce Web Site Design Ecommerce Web Site Development Pay Pal Ecommerce Pay Pal Shopping Cart Shopping Cart Shopping Cart Design Shopping Cart Program Shopping Cart Solution Turnkey Ecommerce Web Ecommerce Web Ecommerce Development Web Hosting Ecommerce Merchant Account Web Hosting Shopping Cart Web Site Design Development Ecommerce Web Site Shopping Cart