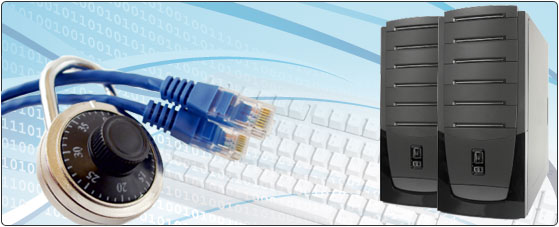 The simplest route is to make your products and services available on an existing web site that has online trading facilities. For example, many industry bodies and partner organizations have web sites that are used to promote their members. Adding your portfolio to one of these sites is often cheap and easy to implement, but it is not exclusive. For an exclusive presence, you would need to build your own web site.

Hosting Your Web Site

Once you have a basic structure for your web site, the next stage is to publish it. To do this you will need some web space - i.e. an area on the Internet that is reserved to store your site. There are three main options for obtaining web space:

Building Your Web Site

This does not need to be as expensive or complicated as you might think. There are many web design companies who will do this for you. If you have limited experience of the Internet, this is probably the best approach as such specialists can take care of the site design, arrange for a domain name and for hosting, and ensure that the necessary e-commerce requirements are in place. Web design is a growing industry and many companies (especially the smaller ones) offer very competitive rates. It is, therefore, advisable to carry out research into the best possible price.

Purchase web space and a domain name from a web-hosting company

If you need more than the amount of free web space provided by your ISP, or if your online trading facilities require more than the basic technology, this is an option you may wish to consider.

You will be charged an annual or monthly fee which could range from five to fifty pounds a month, depending on the amount of space and the technology provided. Also, the amount of information you are able to display will be limited so it is worth checking this out before you agree to buy web space.

There are numerous web-hosting companies which offer competitive prices - a good starting point is to type 'web-hosting' into Google (or your preferred search engine).

Your chosen host will provide all the information that you need to publish your web site - typically an address (URL), a username and a password. They should also provide contracted Service Level Agreements that specify:

Hours of service
What can be placed on the server
How much bandwidth (communications traffic) is available
Read any terms and conditions carefully and ask for clarification if you are not sure about any points in the agreement.
Keep in mind that many hosting companies offer specific deals for e-commerce web sites and may provide preferential rates for hosting if you implement their security and payment systems as well.
Velocity Best Cheap Web Hosting
Affordable Business Web Site Hosting Affordable Web Design And Hosting Affordable Web Design And Hosting Services Affordable Web Hosting Affordable Web Hosting For Small Business Affordable Web Hosting Package Affordable Web Hosting Plan Affordable Web Hosting Services Affordable Web Hosting Solution Affordable Web Site Hosting Plan Affordable Web Site Hosting Service Affordable Web Site Hosting Services Best Cheap Web Hosting Budget Web Hosting Business Hosting Service Small Web Business Hosting Small Business Hosting Small Solution Cheap Affordable Web Site Hosting Cheap Business Web Hosting Cheap Business Web Site Hosting Cheap Domain Web Hosting Cheap Host Cheap Low Cost Web Hosting Cheap Multiple Domain Web Hosting Cheap Small Business Web Hosting Cheap Virtual Web Hosting Cheap Web Host Cheap Web Hosting Cheap Web Hosting Company Cheap Web Hosting Package Cheap Web Hosting Provider Cheap Web Hosting Service Cheap Web Hosting Services Cheap Web Site Hosting Provider Discount Web Hosting Inexpensive Web Hosting Low Cost Web Hosting Small Business Web Hosting Small Business Web Hosting Plan Small Business Web Hosting Services Small Business Web Site Hosting Web Hosting Business Plan Web Hosting Company For Small Business Web Hosting Package Web Hosting Plan