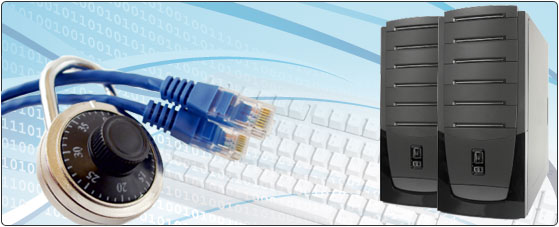 WASHINGTON, DC - The General Services Administration recently agreed to a proposal made by Qwest Communications International, Inc. (Qwest) to modify its Metropolitan Area Acquisition (MAA) Boise contract to offer web-hosting service to federal agencies. This contract modification is the first instance in which a GSA local telecommunications provider has "crossed over" to provide web-hosting service to federal agencies.

Managed by GSA,'s Federal Technology Service (FTS), the Crossover Program allows industry partners with GSA telecommunications contracts (e.g., MAA contracts, FTS2001, WITS2001) to propose modifications to their contracts that enable them to compete in other telecommunications markets. Three types of crossover contract modifications are possible.

Type One permits an MAA contractor (a local service provider for a designated metropolitan area) to provide service in another MAA (local) geographic area.

Type Two permits FTS2001 contractors (long distance service providers) to provide MAA (local) service.
Type Three permits a contractor to modify an MAA contract to provide long distance service.

The third type of contract modification applies in this instance. In August 2000, Qwest was awarded an MAA contract to provide local telecommunications services to federal government agencies in Boise, Idaho, including Ada County. The result of this recent contract modification is that Qwest may now offer web-hosting services to all FTS2001 (long distance) customers.

"We are pleased to see GSA industry partners availing themselves of all opportunities available through by their contracts," said Ms. Sandra Bates, Commissioner of GSA's Federal Technology Service. "Our FTS programs are designed to benefit customers by fostering competition and by lowering prices. We anticipate the crossover program to achieve both objectives as it continues to develop."

For additional MAA crossover, program specific information, please refer to the GSA Web site at http://www.gsa.gov/maa.
GSA is a centralized federal procurement and property management agency created by Congress to improve government efficiency and help federal agencies better serve the public. It acquires, on behalf of federal agencies, office space, equipment, telecommunications, information technology, supplies, and services. GSA, comprised of 14,000 associates, provides services and solutions for the office operations of over 1 million federal workers located in 8,300 government-owned and leased buildings in 1,600 U.S. communities.

Velocity Hosting Service Provider
Best Web Hosting Best Web Hosting Company Best Web Hosting Service Best Web Hosting Services Best Web Site Hosting Business Hosting Business Web Hosting Business Web Hosting Provider Business Web Hosting Service Business Web Hosting Services Business Web Site Hosting Business Web Site Hosting Provider Company Web Site Hosting Domain Hosting Domain Web Hosting Host Services Hosting Company Hosting Service Provider Internet Web Site Hosting Linux Web Hosting Linux Web Site Hosting Multiple Domain Hosting Professional Web Hosting Professional Web Site Hosting Provider Hosting Quality Web Hosting Reliable Web Hosting Shared Web Hosting Top Web Host Top Web Hosting Unix Web Hosting Virtual Web Hosting Web Design And Hosting Web Hosting Web Hosting Company Web Hosting Directory Web Hosting Provider Web Hosting Service Provider Web Hosting Solution Web Hosting Solution For Business Web Hosting Solution Provider Web Page Host Web Server Hosting Web Site Design And Hosting Web Site Development Hosting Web Site Hosting Provider