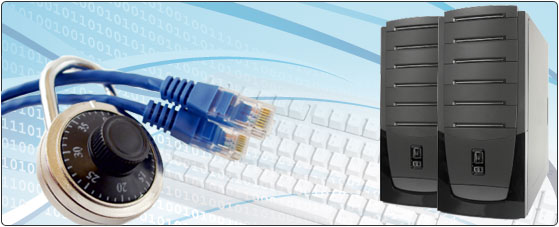 Connectivity off the Island is provided by two resilient fibre optic rings, owned respectively by BT and Cable & Wireless, which connect the Island with the North of England and Northern Ireland. These links employ `self-healing SDH loop` technology which guarantees that if a fault occurs at any part of the link, voice and data traffic is seamlessly re-routed in the other direction. Their total available capacity is 3 million channels (240 Gigabytes) which, with a current capacity utilization of less than 0.2% on the main cable alone, represents huge potential for the future. In addition, the Manx Government owns a third undersea cable connecting the Island with the North of England and is currently evaluating commercial and technical options for activating this capacity to support Island businesses.

The Isle of Man was one of the first countries to pass dedicated e-business legislation with the introduction of the Electronic Transactions Act in November 2000. Additional business continuity regulations introduced in 2002 enable banks, investment businesses and corporate service providers which are regulated in approved jurisdictions to use Isle of Man based computer servers in the event of catastrophic failure.

The Island's strong position in financial services and e-business make it the perfect location for companies in the business of electronic trading platform development.

The Island also has a sophisticated internet hosting infrastructure. There is a choice of service providers whose range of services include hosting, managed services, internet security services, connectivity and consultancy. Web hosting business solutions are offered to businesses of all sizes.

The Isle of Man telecommunications and IT infrastructure may be summarized as follows:
Resilient high capacity fibre optic cables connecting the Island to the North of England and Northern Ireland
State of the art business continuity/disaster recovery facilities widely available
Part of the UK numbering range
Direct dialing to 99% of numbers globally
High internet and ADSL penetration
Island wide mobile data (GPRS)
Quality of service to world standards
High quality web hosting/co-location
100% broadband availability
Free broadband connections for all households and businesses
Short lead times for telephone and broadband installation
Higher speed connectivity for business available via extensive Island wide fibre and radio networks

Best Web Hosting Best Web Hosting Company Best Web Hosting Service Best Web Hosting Services Best Web Site Hosting Business Hosting Business Web Hosting Business Web Hosting Provider Business Web Hosting Service Business Web Hosting Services Business Web Site Hosting Business Web Site Hosting Provider Company Web Site Hosting Domain Hosting Domain Web Hosting Host Services Hosting Company Hosting Service Provider Internet Web Site Hosting Linux Web Hosting Linux Web Site Hosting Multiple Domain Hosting Professional Web Hosting Professional Web Site Hosting Provider Hosting Quality Web Hosting Reliable Web Hosting Shared Web Hosting Top Web Host Top Web Hosting Unix Web Hosting Virtual Web Hosting Web Design And Hosting Web Hosting Web Hosting Company Web Hosting Directory Web Hosting Provider Web Hosting Service Provider Web Hosting Solution Web Hosting Solution For Business Web Hosting Solution Provider Web Page Host Web Server Hosting Web Site Design And Hosting Web Site Development Hosting Web Site Hosting Provider