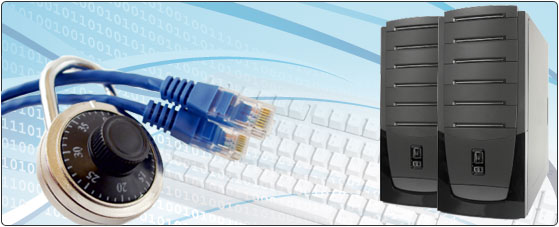 Web Solutions Service
Web Solutions provide oversight to Enterprise/National web-based Internet and Intranet activities. As such, the tasks include VA's Content Management System; VA's Internet search engine capability; management of web servers; evaluation, implementation, maintenance and administration of web software applications; communications with VA webmasters to provide information, training, and guidance on a host of web-related topics; and compliance of all web activities with requirements material to security, privacy, and access by the disabled.

What We Do
The mission of the service is accomplished through the following functional areas:
Planning, designing, analyzing, acquiring documenting, testing, implementing, integrating, maintaining, and/or modifying web computer systems and software.

Optimizes web architecture for enhanced effectiveness and navigability, and investigates problems and inefficiencies in a complex website and system environment. Periodically assesses effectiveness of content management system and/or search engine capability, and of implemented web applications. Diagnoses problems, inconsistencies, incompatibilities, etc., reports findings and proposes remedies. Makes corrections deemed necessary and appropriate after consultation with all relevant parties.

Analyzing software application systems and databases with regard to its utilization, design or implementation.

Performing work directing the testing, implementation, evaluation, and maintenance of software systems to accomplish the work of the agency through automation. Leads the maintenance of VA's Content Management System software application and/or search engine capability and monitors their use. Works with users to identify their needs and ensures that the resulting systems/applications meet the needs of the user(s). Conducts feasibility studies to develop alternative and cost-effective approaches to satisfying user needs.

Directing the creation and/or maintenance of internet/intranet web site(s), their associated web servers, and the implementation, administration and use of the Content Management System and/or search engine. Helps to ensure the integrity of web content and compliance of webmasters with established VA policy. Provides accurate resolutions and viable solutions to problems concerning web operations.

Serving as primary contact to web hosting provider in event of problems; manages site usage logs and creation of usage reports. Provides fill web site support and development, including analyzing and providing solutions to customer requirements, applications, and interactive functions. Partners with the content managers and product managers to integrate content into sites based on requirements.

Best Web Hosting Best Web Hosting Company Best Web Hosting Service Best Web Hosting Services Best Web Site Hosting Business Hosting Business Web Hosting Business Web Hosting Provider Business Web Hosting Service Business Web Hosting Services Business Web Site Hosting Business Web Site Hosting Provider Company Web Site Hosting Domain Hosting Domain Web Hosting Host Services Hosting Company Hosting Service Provider Internet Web Site Hosting Linux Web Hosting Linux Web Site Hosting Multiple Domain Hosting Professional Web Hosting Professional Web Site Hosting Provider Hosting Quality Web Hosting Reliable Web Hosting Shared Web Hosting Top Web Host Top Web Hosting Unix Web Hosting Virtual Web Hosting Web Design And Hosting Web Hosting Web Hosting Company Web Hosting Directory Web Hosting Provider Web Hosting Service Provider Web Hosting Solution Web Hosting Solution For Business Web Hosting Solution Provider Web Page Host Web Server Hosting Web Site Design And Hosting Web Site Development Hosting Web Site Hosting Provider